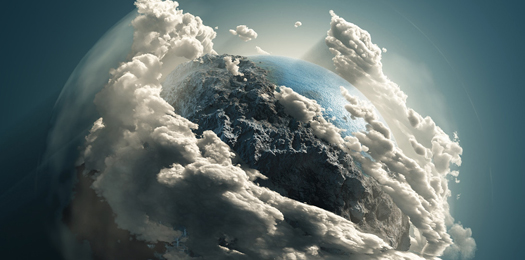 The Australian Government has introduced the carbon tax repeal bills into Parliament in order to abolish the carbon tax from 1 July 2014 with the stated aim to reduce retail electricity and gas prices.
The question is: are there any potential opportunities in the new legislation for our industry?
The 'Emissions Reduction Fund' (ERF) is the centerpiece of the Government's Direct Action Plan'. The ERF is intended to provide incentives for abatement activities across the Australian economy. It is said to provide $300m, $500m and $750m over the forward estimates period.
The Government released a Green Paper on 20 December last year outlining design options for the ERF. Public consultation on the Green Paper (to which the Australian Food and Grocery Council, among other interested parties, contributed a brief submission) is now closed.
There was a public information session held in Canberra at the beginning of February, which was attended by about 100 industry and community representatives and a White Paper is due for release next month (April 2014).
In addition, the Government has established an 'Expert Reference Group' to provide high level advice on the design of the ERF. This group consists of 'leading industry and academic experts'.
The Government has also established the following Technical Working Groups for the key industry sectors.
Coal Fugitive Emissions
Building Energy Efficiency
Industrial Energy Efficiency
Transport
Waste
Of these, the Industrial Energy Efficiency group and the Waste group are of particular importance for our industry (with potentially significant opportunities).
The first of those groups has started to examine a method for heating processes and improvements in refrigeration systems, as well as prioritising the development of a generic engineering approach for energy efficiency improvements in industrial processes. The second has started to consider improvements in the existing Carbon Farming Initiative (CFI). This includes consolidation of the four CFI methodologies for Alternative Waste Treatment into a single method, expanding the methodology to include anaerobic digestion as an eligible technology and power generation.
We have signed up to receive Government updates on the ERF. We will keep you informed and will comment on the contents of the White Paper once it is published. So, for now, it is a question of 'watch this space'.
If you would like to join their mailing list, visit http://www.environment.gov.au/apps/web-forms/subscribe/erf-update.html and subscribe.
APPENDIX
The bills submitted by the Government are listed below:
Membership of the Emissions Reduction Fund Expert Reference Group:
Mr Danny Price, Managing Director – Frontier Economics (Chair)
Mr David Green OBE, Chief Executive – Clean Energy Council (Co-Chair)
Mr Alex Gosman, Chief Executive – Australian Industry Greenhouse Network
Mr Neil Hereford, ‎Head of Carbon Solutions – Commonwealth Bank of Australia
Mr Brendan Pearson, Chief Executive – Minerals Council of Australia
Mr Matt Linnegar, Chief Executive Officer – National Farmers Federation
A/Prof Andrew Macintosh, Associate Director Centre for Climate Law and Policy – Australian National University
Ms Romilly Madew, Chief Executive – Green Building Council of Australia
Mr Cameron O'Reilly, Chief Executive – Energy Retailers Association Australia
Mr Adrian Palmer, Director – Exigency Management
Mr Matthew Warren, Chief Executive – Energy Supply Association of Australia
Ms Jennifer Westacott, Chief Executive – Business Council of Australia
Mr Innes Willox, Chief Executive – Australian Industry Group
Dr Alex Wonhas, Director Energy Transformation – Commonwealth Scientific and Industrial Research Organisation
Australian Chamber of Commerce and Industry – To be confirmed once new CEO appointed