FoodTech is one of Australia's largest food and beverage manufacturing trade shows. This year's exhibition just wrapped up on the Gold Coast and we were there, but this isn't about us.
Right now, the food industry in Australia is experiencing challenges like never before. Labour, supply chain, and inflation are causing a melting pot of pressure. Add in the ongoing impacts of the pandemic and the war in Ukraine and things become extra unpredictable. For many of the attendees of FoodTech, these are very real problems.
We wanted to get a snapshot of some of these problems and try to offer some solutions. With 100 years experience in designing and engineering complex food facilities, we felt like our experts might be able to help.
So here's some of the friendly faces at FoodTech 2022, the challenges they're experiencing, and here's how we might be able to help.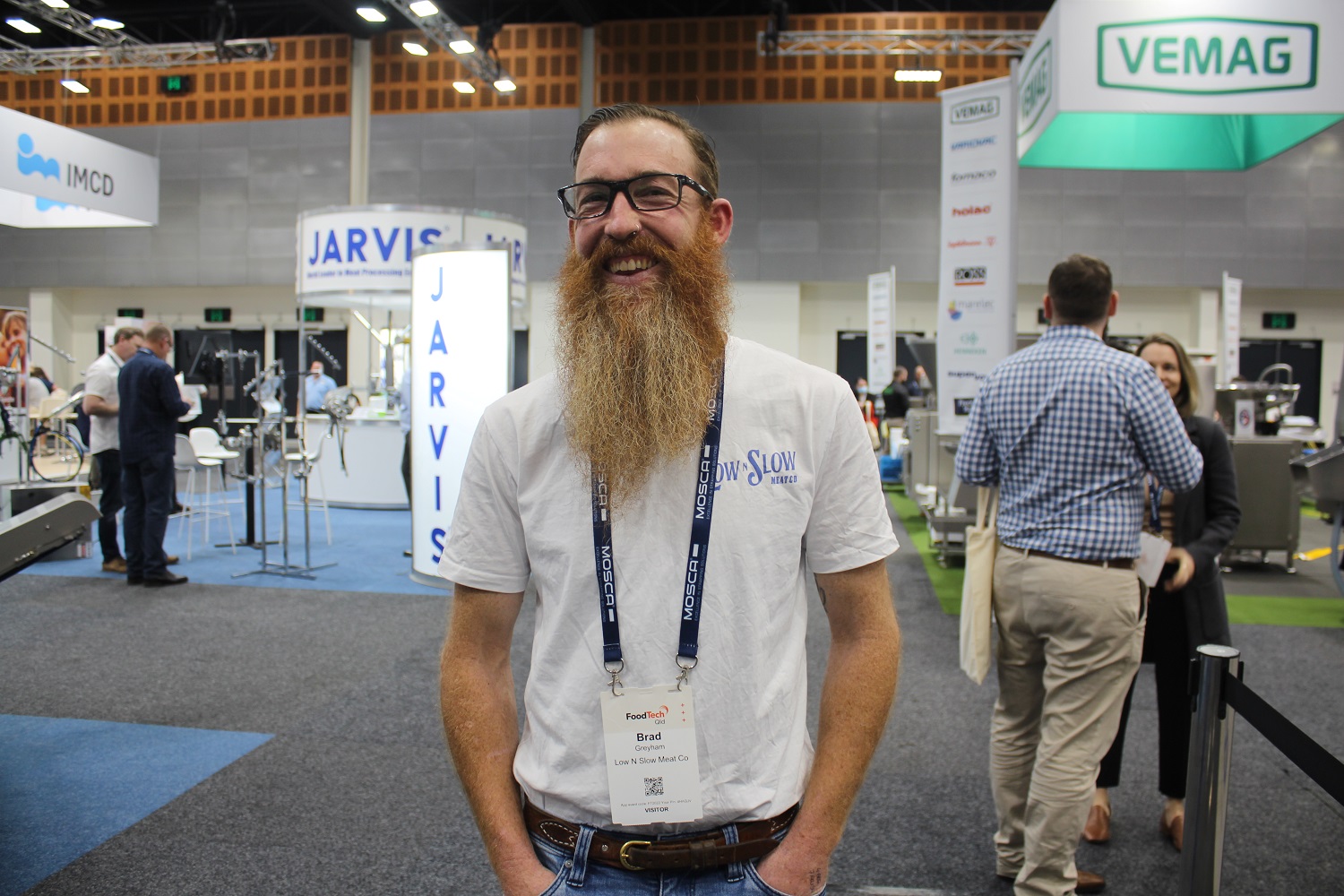 Brad from Low N Slow Meat Co
Our biggest problem is labour. There's just not enough people to do all the work, which is why we're here looking for equipment that can do grinding and packaging. We're looking at investing for the future as this will probably be a long-term problem.
Wiley's suggestion
You can get some pretty automated stuff in this area, but it depends whether your company is able to be automated. If you're doing T-bone steaks but also sausages and your production isn't repetitive all day long, trying to automate your whole business might be harder and more expensive than you expect. Our guys can determine what the right solution is. We do very careful modelling so you can see exactly what machinery can be implemented where, and where you're better off trying to recruit people.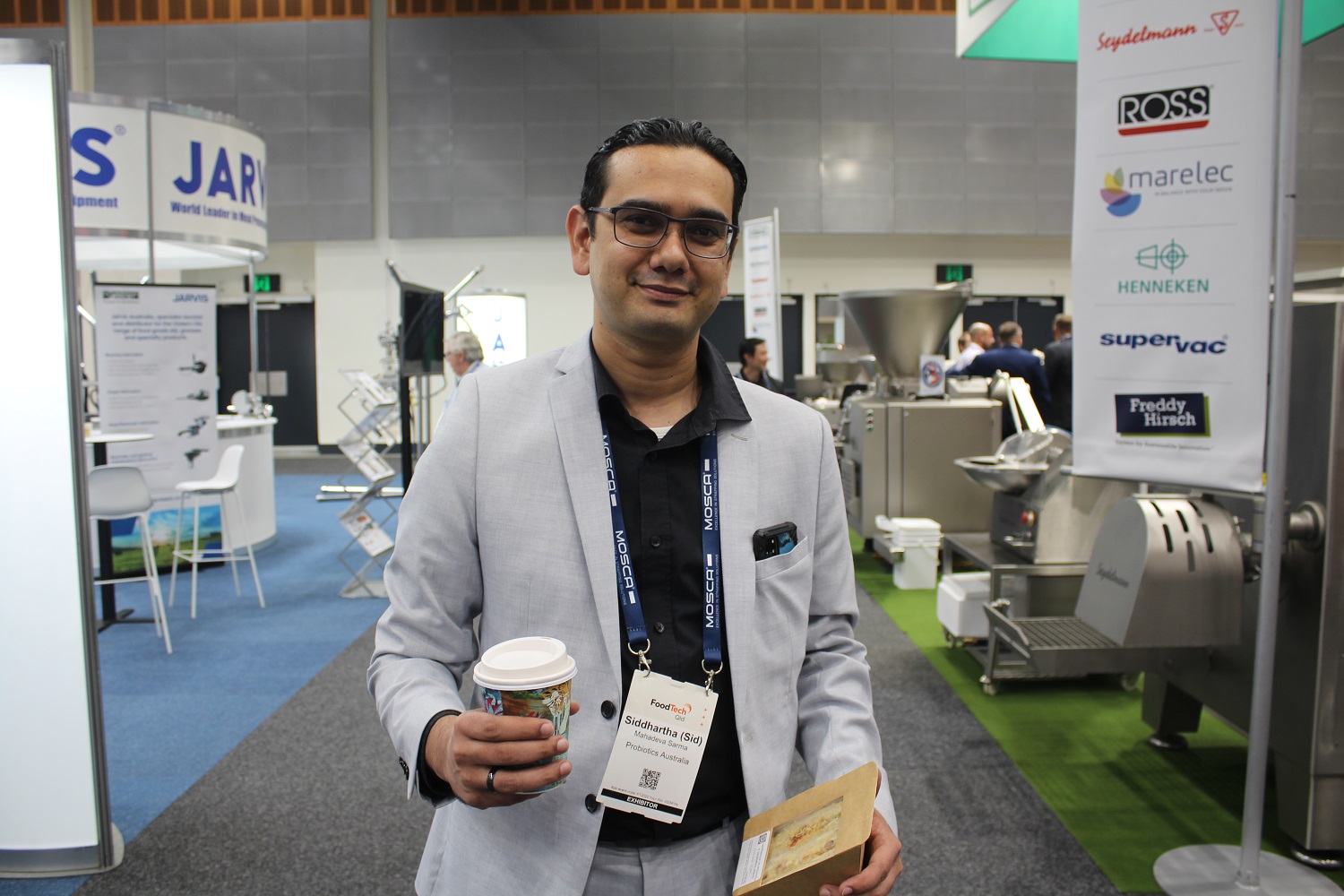 Siddhartha from Probiotics Australia
We make probiotics for other companies that include live cultures as an ingredient. One of our biggest challenges is that the shelf life of foods can be altered by adding probiotics. There's a lot of science that goes into implementing probiotics into products in a way that won't affect their shelf life.
Wiley's suggestion
This sounds like a very specialist area, so we'd get to intimately know the variables and then we could either assist or make introductions to others. All our client relationships start with discovery for this very reason.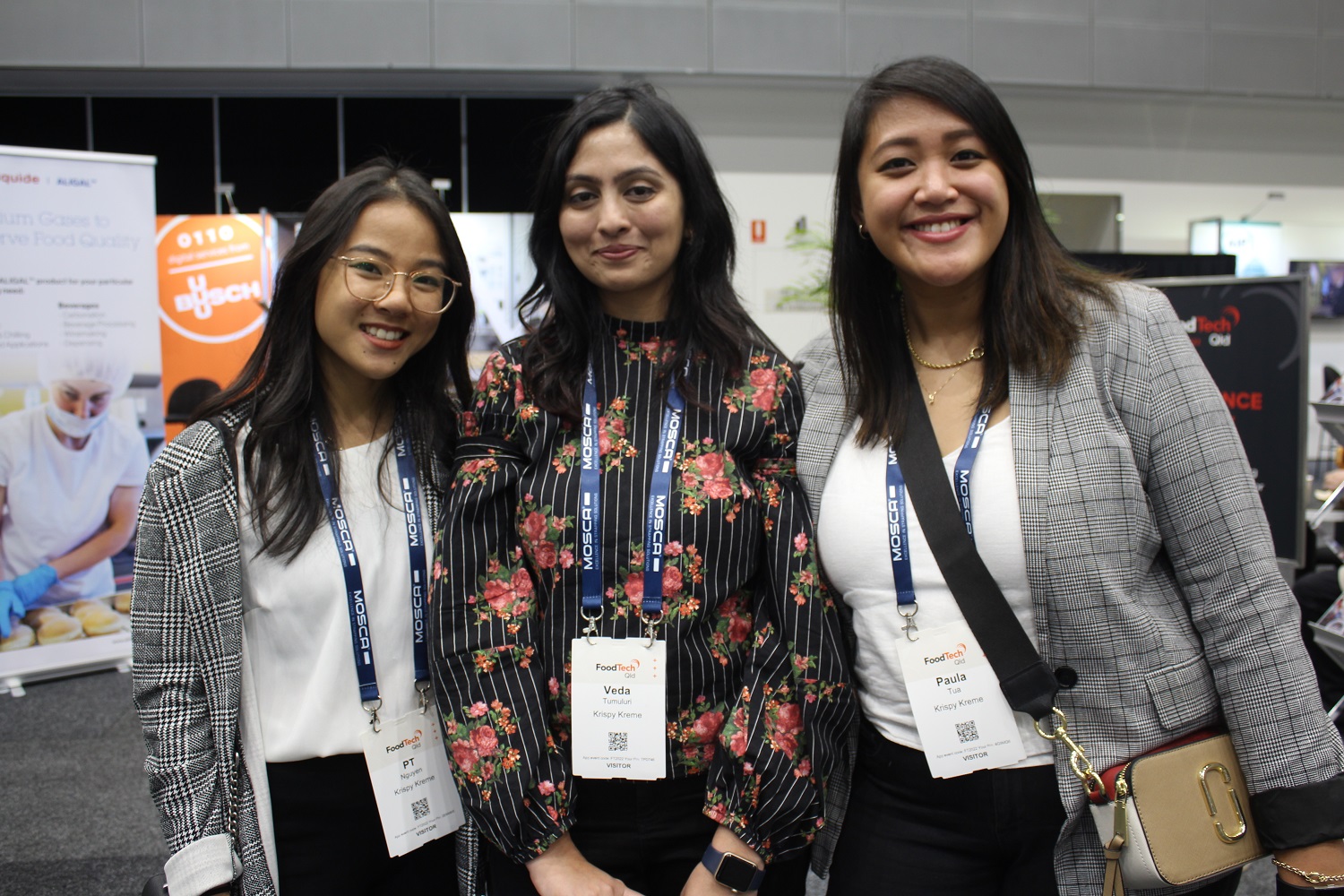 PT, Veda and Paula from Krispy Kreme
Our challenge is that we need specialist facilities and equipment for medium sized orders. We have lots of different styles of donuts, and each style often requires a different machine for decorating, so we have lots of smaller orders. There's lots of equipment here for large scale production but very little in the mid-range. We have too many small selections to buy equipment that does just one thing.
Wiley's suggestion
We'd want to establish they're looking at this the right way. Establish the base need. Is the need to build a single bespoke piece of equipment that can do multiple styles of donuts? Or are there a few off the shelf proprietary options that can be fitted together that can do the full range for a lower cost? We've got the design expertise and the connections to go through all options come up with a range of solutions at different prices and output capabilities.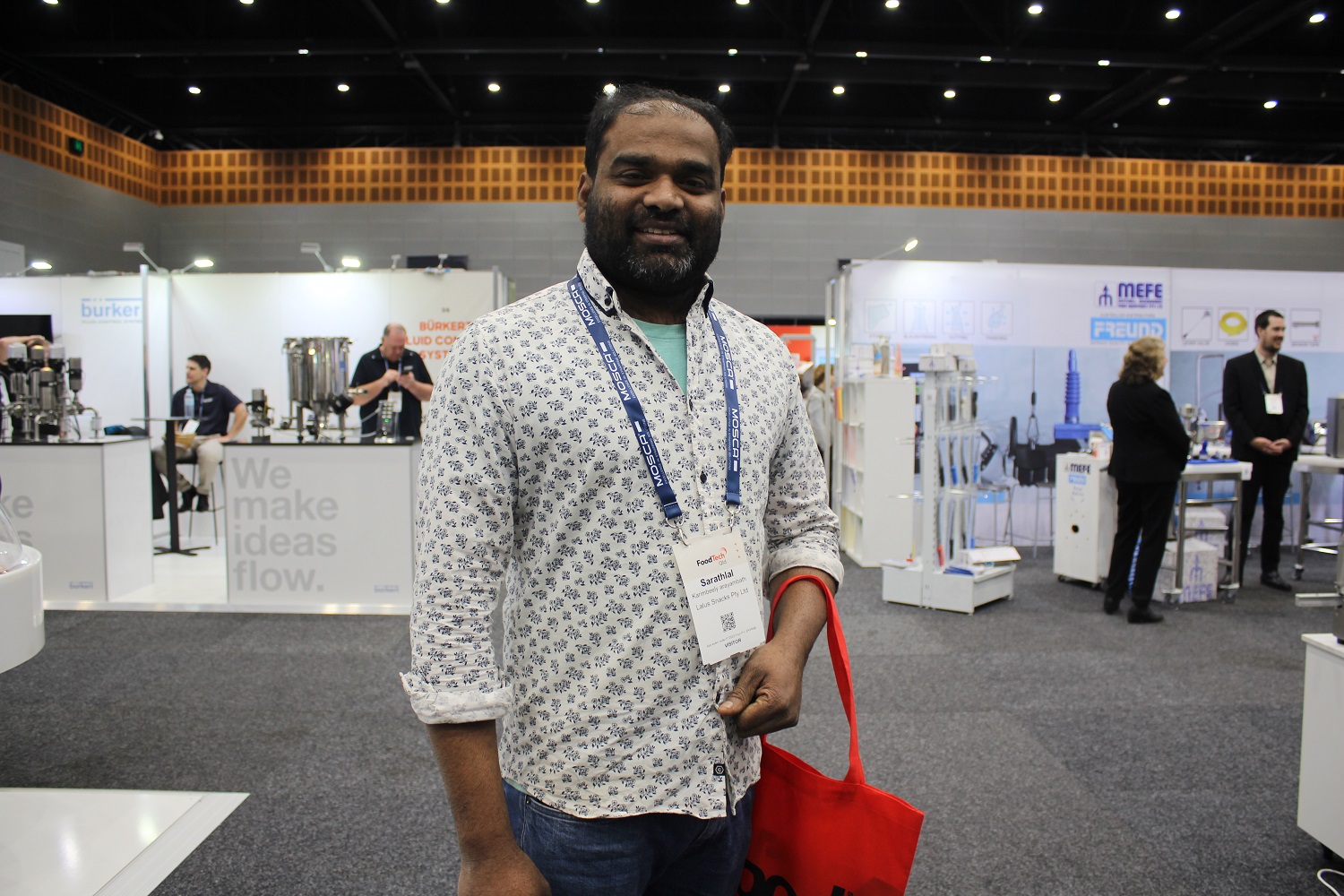 Sarathlal from Lalus Snacks Pty Ltd
We're a small business that makes Indian style sweets and snacks. I'm looking at automating some of our facilities but the challenge is being able to adapt the equipment for Indian-style cooking. For example lots of the deep fryer equipment here is based around baskets but we need woks with a convex shape. I'm wondering how I'd do these alterations to the equipment on sale.
Wiley's suggestion
Designing custom, complex food production equipment is our expertise – but this sounds like this is a boutique manufacturer looking for a solution at a lower price point. Start-ups and scale-ups often need fit-for-purpose solutions but don't have the luxury of excess capital like some of the bigger players. With our extensive network of suppliers, Wiley can often help facilitate introductions to the companies and people who can offer solutions at the right scale.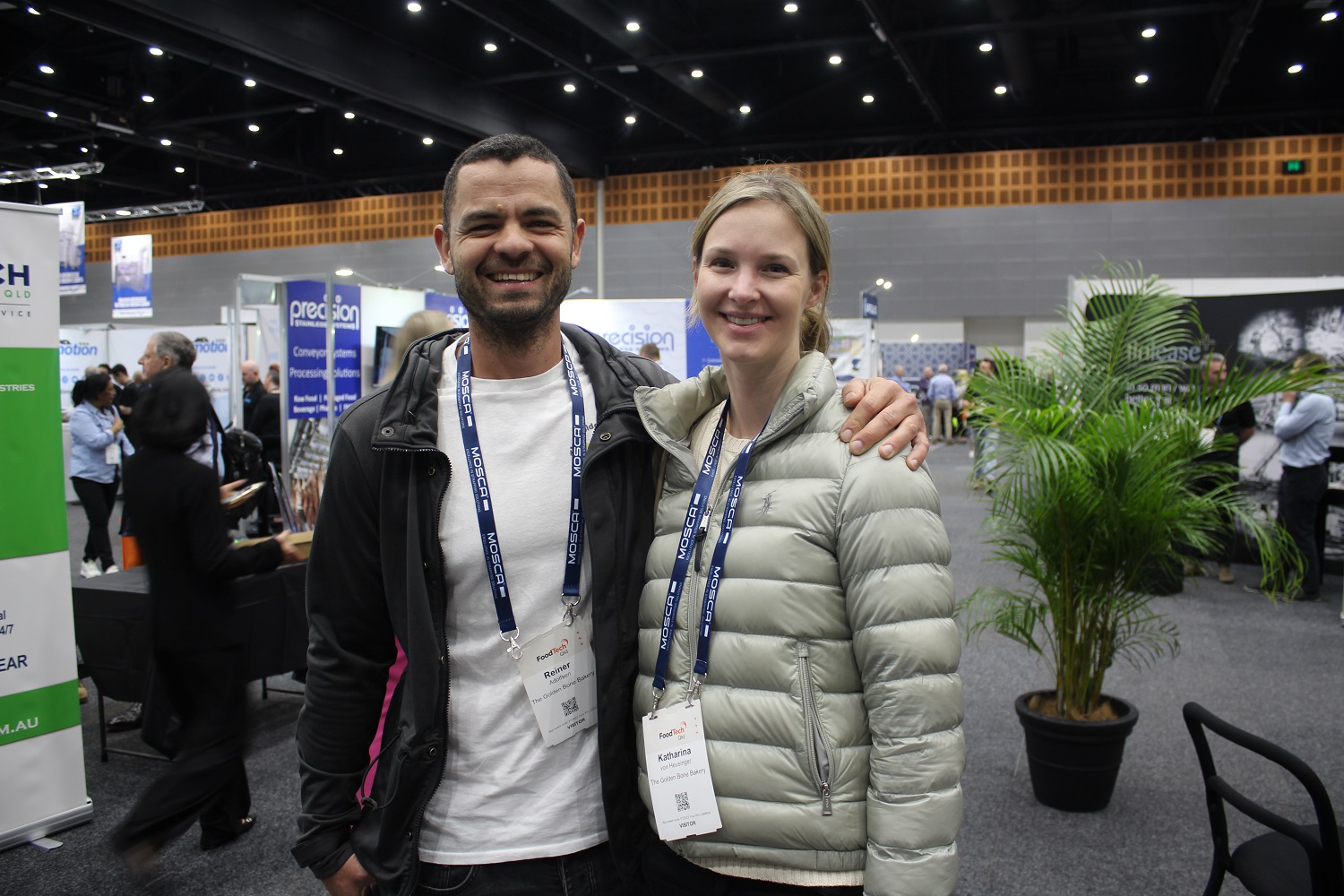 Reiner and Katherina from The Golden Bone Bakery (they make dog treats)
We're looking to scale up, but we need equipment and facilities at a mid-range scale. We're noticing a real lack of businesses that target this market at this trade show, and just generally. We're walking around wondering if the solution is to do some customisation of pre-existing technology. Like maybe we could turn second hand pizza ovens into dog treat baking ovens.
Wiley's suggestion
As mentioned before, we always start with the discovery phase. We get to know a business and what their requirements are. Some clients think they know the science behind production but scaling requires science in ways you don't expect. For example, if you're doing 200 tones of dog food a year, you need to model what the income will be, which determines how much money you've got to invest on machinery. You'd want to do hypotheticals at each price and scale point to discover costs, but also benefits. There's also limiting factors on secondhand equipment in unexpected ways. We can help to predict those.